Other Shareware Releases in System Utilities - File & Disk Management
Regza OST to PST Converter 5.0 (2017-10-05)

new


Useful Solution- Regza OST to PST Converter Software to Convert OST to PST File
XYplorer 7.90.0120 (2009-02-12)

update


Portable multi-tabbed file manager with strong file search and preview.
O&O Defrag Professional Edition 11 (2008-09-15)

update


The Defragmentation tool which activates performance you thought was lost.
AccuHash 2.0.18 (2006-02-09)

new


Unicode-enabled checksum tool for comparing files using CRC32, MD5, SHA1...
Smart HDD Stretcher 1.2 (2008-05-19)

new


Dramatically Increase Your Disk Space and System Power!
Version Control Pro 4.7 (2007-11-14)

new


Let VC-Pro manage your documents and enjoy your coffee now!
Fileaze 1.0.5 (2008-08-29)

update


Fileaze is a powerful batch tool for recurrent file manipulation tasks
Directory Lister Pro 1.11 (2009-01-09)

update


Create HTML, text or CSV directory listings from any drive or network share.
Auslogics Emergency Recovery 2.1.13 (2008-04-08)

update


Restore deleted files and images from PC or camera - fast and reliably.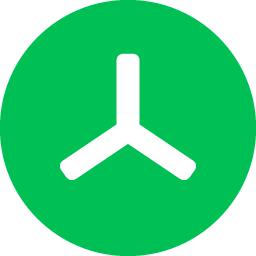 TreeSize Professional 5.5.5 (2012-03-30)

update


Powerful and flexible hard disk space manager with export and temp file search
Universal Viewer Pro 3.8.5 (2009-02-14)

update


File viewer for wide range of formats and codepages.
SIGuardian 1.7.335 (2005-01-11)

new


Monitor for possible HDD failures BRFORE they happen with this S.M.A.R.T tool.
Wipe Expert 3.0.0.22 (2012-09-30)

update


Securely Shred Files & Folders Permanently using advanced algorithms.
myFiles 1.1.4 (2008-12-19)

update


myFiles is stand alone program. Runs from Floppy or USB Flash Drive.
CiAN File Splitter Pro 3.85 (2007-03-14)

new


Split, Self-join, compress, encrypt and SFV Checksums capabilities ...
Compare PDF 2.0 (2004-09-15)

new


Compare related and non-related Adobe Acrobat PDF files
Virtual Hard Drive Pro 2 (2007-10-18)

new


Run files and applications in your computer's memory - up to 340x faster!
Duplicate File Remover Platinum 3.74 (2008-01-17)

new


Duplicate File Remover - automatic Duplicate File Remover, Duplicate Remover

EF Commander 7.00 (2009-02-16)

update


EF Commander-file manager, archiver, viewer, FTP-client for the Windows desktop
Find and Remove Duplicate Files 4.71 (2008-12-21)

new


Find duplicate files, Delete duplicate files and Remove Duplicate Files - Easily